As Our Beloved Prue: You Are Missed By Many. May You Rest In Peace.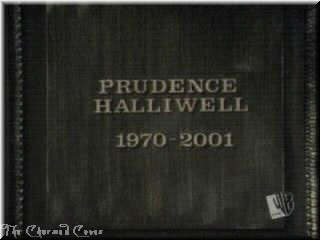 Prue Halliwell
Prue was the oldest of the Halliwell sisters. Always the career-driven one, Prue often acted level-headedly and practically sacrifed her whole childhood to help raise her sisters. Being one of the Charmed Ones also irons in the differences between her and Phoebe, and made thier relationship alot stronger. Prue also had some unforgettable romances, such as Andy, Bane, and Jack. In 2000, she quit her job at Bucklands and landed a job as a photographerfor 415 magazine. Unfortunatley, while in the middle of battling a demon, she was hit by an energy ball and thrown through a wall. She was killed instantly. It took those closest to her, espeacilly Piper, quite sometime to get over the loss of Prue.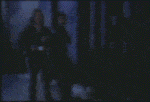 Telekinesis-
The ability to move things with your mind. At first, Prue could only do this with her eyes, but as her power grew, she was able to move things with her hands too. Prue was very strong and could move almost anything, just as long as it wasn't too heavy.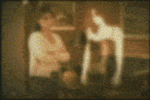 Astral Projection-
The power to project the physcial image of oneself to someother place and control the image while the real self is temporarily unconsciuos. This power was first triggered by the desire to be in two places at the same time. Prue could not use her telekinesis while in astral form.